The Williams Lake Association for Community living is hopeful that ground could be broken for a 39 affordable apartment unit by spring.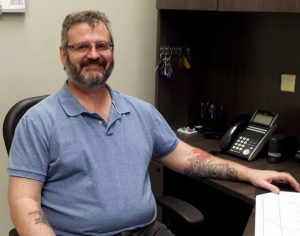 "I think we bought it in 1997," executive director Ian McLaughlin says of the lot located on First Avenue North.
"Originally we were going to put our administration offices over there and our thrift store that we used to own, and it was just cost prohibitive. The lot is a little bit tricky, the topography of it is expensive to built and the costs are out of our reach so it was discontinued and then we were stuck with this lot that we've been trying to sell."
McLaughlin says it was not until B.C Housing put the call out for proposals to build units for low to moderate income folks that they came up with the proposal for the building.
"We thought we own the lot so we can contribute something to the project which should give us a bit of a leg up.  So we applied," he says noting they still don't have final approval and that they have to buy the lot next to the one they already own.
"The subjects come off of that today and we should own it by the end of the month and then we can start preconstruction activity and hopefully break ground in the spring if all goes well."
The recommendation for staff to issue a notice of the application to surrounding property owners and tenants within a 100-meter radius of the property and comments and recommendations be brought back to Council for further consideration was approved Tuesday evening by Williams Lake City Council.
Although Mayor Walt Cobb expressed concerns on Craven/Huston/Powers (CHP) Architects asking that the requirement for 78 parking spaces be reduced to 31 spaces for the building, McLaughlin says he is confident that they will be able to work with the City and come up with an appropriate number of spaces.
The building which has a rough estimate of $8 million dollars to construct will according to McLaughlin have 10 units designated for Canadian Mental Health Association and Community Living clients.