Rogers Hometown Hockey will soon be in Williams Lake.
Deb Radolla is the coordinator of the event for the City.
"We're just down to some nitty-gritty details now," says Deb Radolla, coordinator of Rogers Hometown Hockey for the City of Williams Lake.
"People will be available to see the Rogers trucks pulling into town early next week. We expect some of them to begin arriving on January 1st and parking at the back of the Cariboo Memorial Recreation Complex."
Radolla says that they will pause there for a couple of days before setup begins on Oliver Street on the very early morning of January 4th.
The official opening ceremony of Rogers Hometown Hockey by the Williams Lake Indian Band starts at 11:45 am on January 6.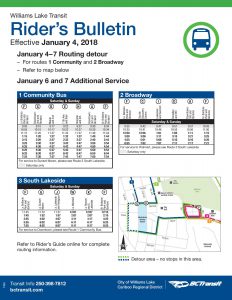 The City of Williams Lake in partnership with BC Transit says that there will be increased transit service to the downtown core during both days of the event with riders paying only $1.00 per ride and children under four free.
"We are pleased to be working with BC Transit on this initiative that will allow for families who are not usually transit riders to try taking the bus downtown," said Mayor Walt Cobb.
"A reduced fare is available for all riders that weekend, and we are happy to report that funds collected will be donated."