Junior Cadets in Williams Lake are looking to deliver some Christmas cheer to a veteran in Saskatchewan.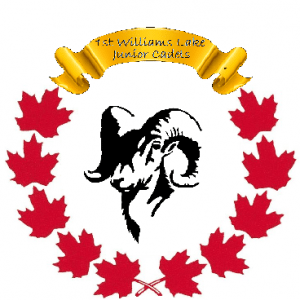 Founder and President of the 1st Williams Lake Junior Cadets Society, Crystal Sheridan says she was on facebook when she saw a post pop about Santa for Veterans and looked into it.
"What it is is people from all over Canada can nominate a veteran who maybe doesn't have a family, doesn't have kids, spouse has passed; whatever the reason may be that somebody may not be acknowledged at Christmas time," Sheridan explains.
"So their name gets put forward and then as an individual or a group you can contact Santa for Veterans and they will pair you with a veteran."
"They had hardly any volunteers for Saskatchewan so we've paired with a gentleman in Saskatchewan in a small town."
Sheridan says she is hoping to send out the package to the veteran whose age is unknown by no later than Wednesday and that the public is more than welcome to contribute.
"We don't know if he's 40 or if he's 80, and we don't know sizes," she says.
"We did have one parent bring in some gloves and some body wash. Another parent has brought in some homemade shaving cream from Kim Moberg-she does a lot of the homemade soaps and stuff."
Sheridan adds that they were also thinking of warm things such as a Cariboo/Williams Lake themed throw blanket because it is cold there.
"A few of them (Junior Cadets) are pretty excited about it," she says. "Some of them know that we're doing it, but I don't think they quite get the message behind it yet. That's why we're doing it too is to teach them that message."
If you would like to be part of the Santa for Veterans you can message Sheridan on the Society's Facebook page.