Fall Prevention Week starts Monday and as Interior Health Quality Consultant, Kelly Wilson explains falls are a serious threat to the health and independence of older adults.
"One in three adults over the age of 65 falls at least once a year and those numbers go up to one in two for adults over the age of 80 so it's a really serious problem because people get hurt and they come into our emergency rooms and then they have to get treatment."
Wilson says there is also the possibility of hospital admission and sometimes you cannot go home.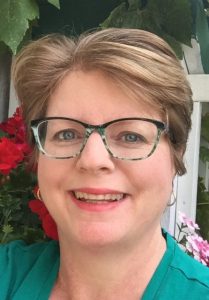 Falls are the leading cause of injury-related deaths and hospitalizations for B.C. seniors with an average of 557 seniors dying each year from falls.
The highest risk group for falls according to Interior Health are women over 65, and this may be due to the fact that women have less muscle mass than men and weaker bones, making them more likely to fall and break a bone.
The best advice according to Interior Health to prevent falls for all ages is to get active, and include strength and balance training in your routines.
Other tips to prevent falls:
Reduce clutter inside your home, especially on the floors.

Make sure all outdoor pathways and stairs are well lit and free of ice,

snow

, and leaves.

Avoid using ladders or step stools. Move things down to where you can reach them and/or ask a

neighbour

, family member or friend for assistance.

Use handrails and remove your reading glasses when going up and down stairs.

Wear comfortable low-heeled shoes that provide good support. 

Eat healthy foods and drink lots of

water – poor

nutrition and dehydration can cause dizziness.

Avoid rushing and "multi-tasking". Be more mindful of where you put your feet and stay alert to your surroundings when you are walking, especially on stairs.

Have your vision checked each year

.

 Wear your glasses and hearing aids. 

Consider using a walker or cane to help with getting around. Talk to a Community Physiotherapist or Occupational Therapist first to make sure you buy the right walking aid for you.