An information session regarding proposed changes to traffic flow around Cataline Elementary School in Williams Lake is scheduled for next month.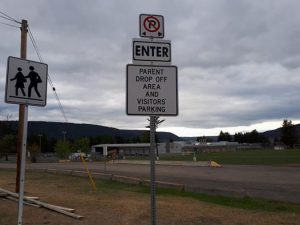 School District 27 will be holding a open house for members of the public and staff at the school on October 10 at 6:30pm.
The open house which is a informational session only will be followed by a November 7 meeting in which the public can provide feedback and input.
A plan to relocate the School's bus loop to the north side of the school and redesign the two current parking lots was approved in principle by the Board of Education in April.