The evacuation alert for the City of Williams Lake was officially rescinded Tuesday evening.
Mayor Walt Cobb says there is no doubt about it, that he is proud of our community.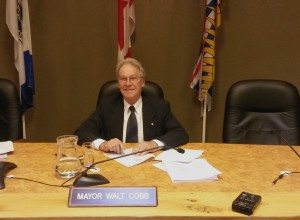 "Not only the way they pulled together after they came home, the ones that here helping and the ones that were evacuated and came home and they immediately went after the Resiliency Centre and helped volunteer there, but also in leaving the City."
Cobb says that it took him an hour to get from his home to the Fire Hall the day the evacuation order came down. He says that people were patient and that there were no accidents.
Although there was consultation with the Cariboo Fire Centre, the Williams Lake Fire Chief, and the Regional District in lifting the alert, Cobbs admits that it was not an easy decision to make.
"I want to be sure that our community is safe. I just didn't want to jump the gun and bring people back and then have to do this again."
"We probably with all the information we had, we probably could have lifted the alert a few days ago but we wanted to wait and see what happened over the weekend and we had that bit of a storm come in. Because it hadn't affected the City and nothing new happened, we felt it was time and let people try and get back to normal."
Moving forward Cobb says there will be a lot of work to do.
"We were fortunate, we had no fire in the City boundaries but a lot of our neighbors did. There's going to be job losses, there are tourism operators that have lost their businesses, there's a whole lot of trees that got burnt out there-50% of the Regional District is burnt up."
"There's going to be a lot of work to pull everybody together and make sure we all survive this."
The City in the in the short term is planning on writing thank you letters to other communities.
"When you think of how Kamloops, Prince George, and Quesnel looked after our evacuees, there is nothing but good to say how they were treated," says Cobb.
"We got to thank them."
A Thank You & Welcome Home Party is scheduled to take place in Boitanio Park on Saturday, August 19 from 4pm-11pm. Admission is by one nonperishable food item.
Cobb hints that another community party which will be even larger and will be a fundraiser as well will be taking place at the end of September.