The Cariboo Regional District issued an evacuation order for the North Arm of Quesnel Lake Saturday morning.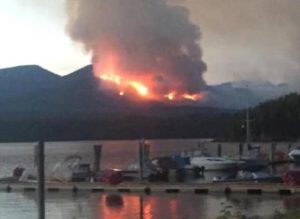 "Due to immediate danger to life safety due to fire, members of the RCMP or other groups will be expediting this action," the CRD stated.
"The evacuation route is by water."
More information can be found on the CRD Emergency Operations Facebook page as well as the CRD website.
The CRD's public information line is also available at 1-866-759-4977.