An Evacuation Order has been issued by Mayor Mitch Campsall for the District of 100 Mile House.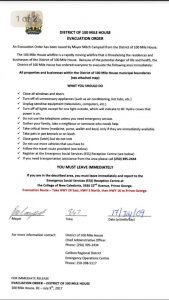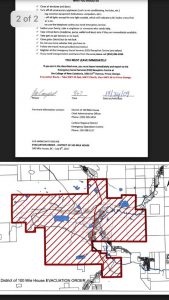 "The wildfire in the area is moving rapidly and is threatening the residences and businesses of the District of 100 Mile," states the order. "Because of the potential danger of life and health, the District has ordered everyone to evacuate the area immediately.
The evacuation route is on Highway 24 east, Highway 5 north and then Highway 16 to Prince George. The Emergency Social Services Reception Centre is located at the College of New Caledonia on 22nd Avenue. If you need transportation assistance please call 395-2434.