RCMP in Williams Lake say two businesses on Oliver Street were the latest targets of vandalism which left their windows smashed.
Staff Sgt. Del Byron says they received a complaint of broken windows Friday morning at 3:30 at Style-Lite 90 Hair Design located at 240 Oliver.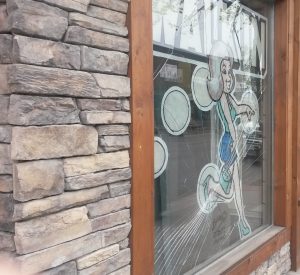 He says only the front plane of glass was broken so the building was still secured and entry was not gained.
Police later received another call of a similar incident five minutes later by P D Security.
Byron says the window was also smashed at bookkeeping service Kier T J Ltd on 160 Oliver and that entry may have been gained.
Due to the time and location of the incidents, they are believed to be related.
"We're looking at if camera surveillance covers in that area," says Byron noting that police continue to investigate.