It was a pilot project that really took off.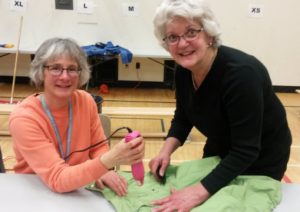 The Cariboo Chilcotin Conservation Society's Jackets for All took place this past Tuesday at the Marie Sharpe Gymnasium in Williams Lake offering quality jackets worn by Whistler/Blackcomb staff for just $10 each once the buyer removed the logos.
Organizer Mary Forbes wasn't sure how well the event would go, but that soon changed before the doors opened
"We were getting set up the hour before the event and when I looked outside the lineup went out the gym door, around the corner and almost around the corner again. It was amazing".
But Forbes wasn't the only one impressed by the turn out.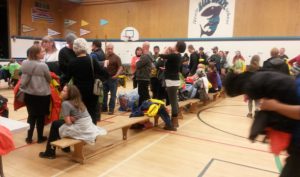 "We were boggled. Our friend from Whistler/Blackcomb, she was the one who got us the coats, she cried, she said nothing like this would happen on the coast".
Of the 700 jackets the Cariboo Chilcotin Conservation Society received, 400 went out the door.