Plans continue for this year's Four Directions Festival in downtown Williams Lake.
BIA Executive Director Kate Lines says they're gratified that the downtown community is embracing this new vision.
"We're very excited to hear about all of the different businesses ideas. We've invited downtown businesses to turn inside out for the festival so if you can imagine yoga classes being taught in the street, tattoo artists doing tattoos in the street, so everything that happens inside a store, out on the street that day. Then, of course, we're bringing in three live music stages, a bunch of buskers, a whole bunch of arts activity, so it should be just a mess of wonderful Cariboo culture and commerce."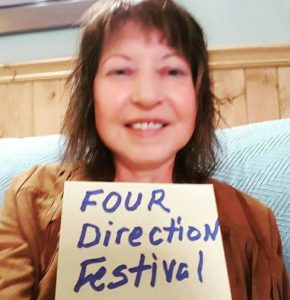 The Four Directions Festival replaces the former Stampede street Party following a contest inviting the community to submit their name ideas last month.
The name was submitted by Geni Mack-Laurie.
"The basic message of it is that when we all work together we are more than the sum of our parts," says Lines. "That was just perfect because that's what we are in the Cariboo and certainly in Williams Lake."
The festival is scheduled to run July 1st after the Stampede parade and go until 9 in the evening.