Three retired police officers have returned to the force in Williams Lake.
RCMP Inspector, Jeff Pelley had the duty Tuesday of swearing in Cst. Rick Meaver, Cpl. Gordon Rutherford and S/Sgt John Dryder as Reserve Constables.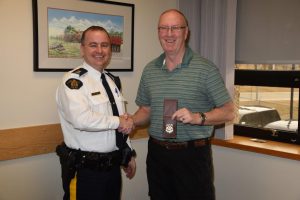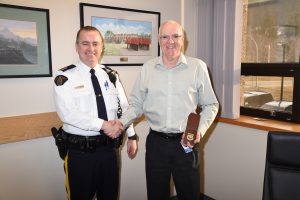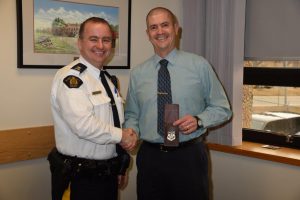 He says it will allow the detachment to provide a more consistent approach to their resourcing methodology.
"They're going to have the experience that  a new officer wouldn't but at the same time they will be sworn in as Constables and can be employed here at the Detachment during resourcing gaps or it during times of need when we have projects on the go or transfers."
Pelley says the Reserve Constables bring a wide range of expertise and service that will serve the community well in addressing the RCMP's strategic priorities, crime trends, and continuing to enhance policing successes.
All three of the Reserve Constables have thirty years of service or more each when they were serving with the RCMP prior to retirement.
The services of the Reserve Constables will not be limited to the Williams Lake detachment as other policing jurisdictions within B.C. can call upon them as well.