Prince George RCMP nabbed the fourth and final suspect following last week's double homicide.
Twenty-one year old Seaver Miller was taken into custody without incident on Tuesday night by police.
Miller was aware of his outstanding warrant and was actively evading apprehension from authorities.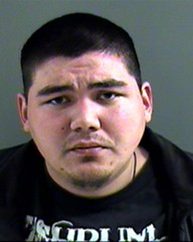 "Prince George RCMP would like to thank the public for having the courage to provide information on Miller's whereabouts. Without the public's help we would not have been able to apprehend Miller as fast as we have," said Sgt. Troy Durand in a media release.
(With files from Brendan Pawliw with MYPRINCEGEORGENOW and Prince George RCMP)