It was bikes, skateboards, music, a BBQ, and peace in Boitanio Park in Williams Lake Saturday afternoon.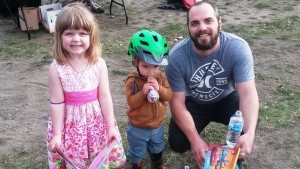 Greg Russell, along with his two young children, were just a few of the families and teens who joined organizer Travis Anthony and his friends in Stop the Violence Peace Rally at the skate park.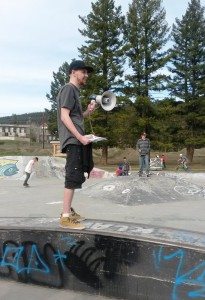 He calls the rally a step in the right direction.
"I've been coming here since I was like 16 so I brought my kids here a week before that young man was held up by gunpoint and my wife doesn't even feel safe in this park. If it wasn't for this amount of people here, she doesn't want our kids here."
While Anthony emceed friend Cassidy Porter handed out candy to youngsters.
"I love it. I'm very happy with the turnout. It's great-people from all different crowds hanging together. It's awesome."
The rally which had started at 3 pm wrapped up at 6:30.